Now, you will easily be able to import all your files from your previous host over to us, with a few simple steps!
Getting your FTP / sFTP details
To get started, you need to get your FTP / sFTP details from your previous server host. Some hosts use FTP wheeas some hosts use sFTP, and it's structured differently for different hosts. Make sure you contact your previous host if you have issues with obtaining your details!
Using the Server Importer
First, let's make sure that you are logged into the panel!
Once you're in the main page, click on "Manage" with the server you wish to manage.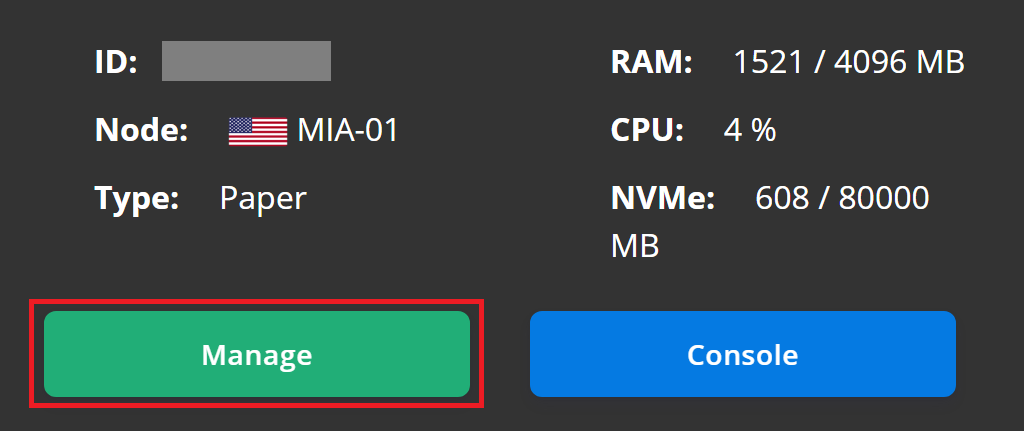 Click on "Management", and then click on "Importer"

You would be directed to this page -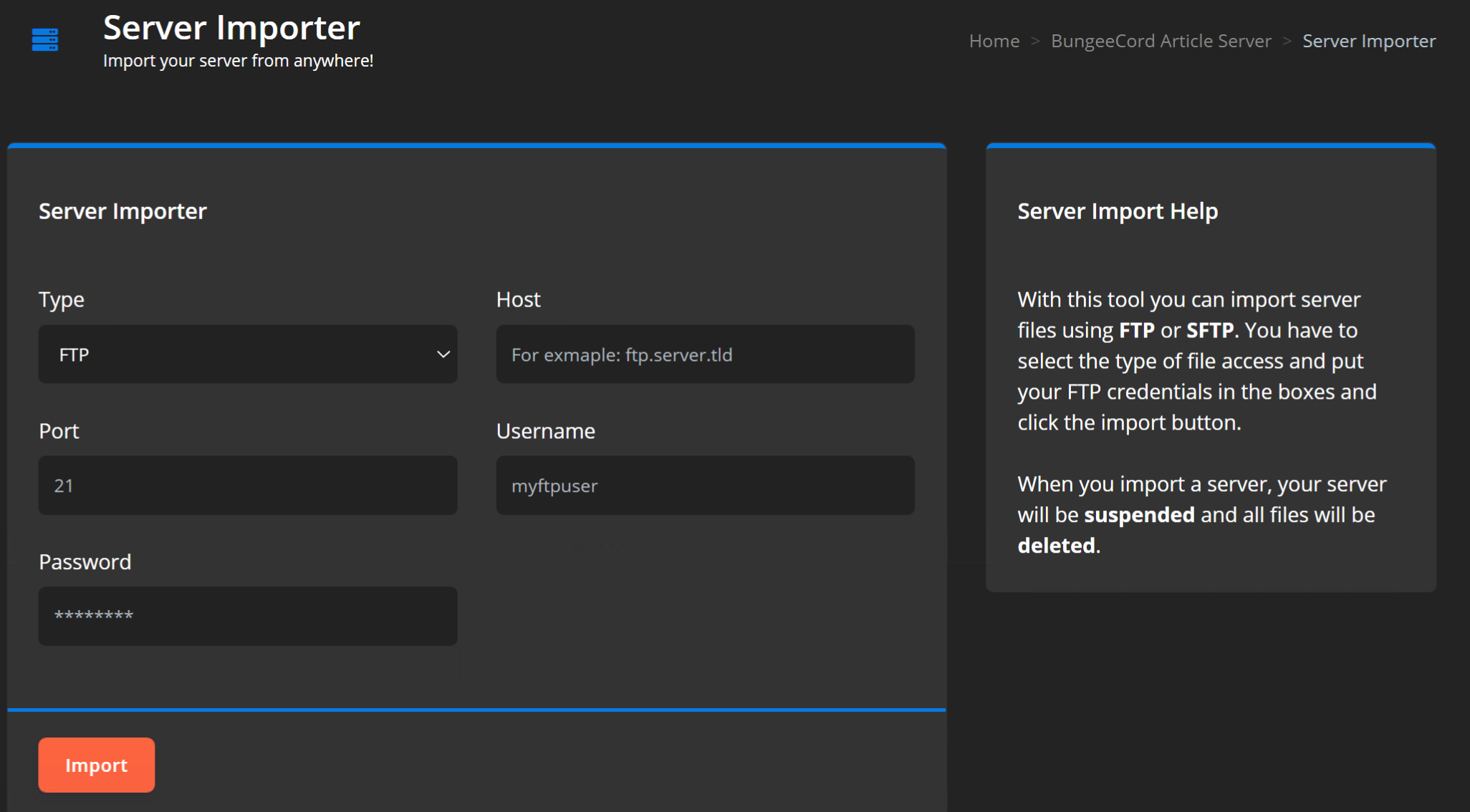 In Type, choose between FTP or sFTP as your connection type. Contact your previous server host if you don't know which type they use!

in Host, put in your IP address of your previous server. In cases of FTP, it would be just a numerical IP. In cases of sFTP, it would look like a website!

In Port, put in the port provided by your previous server host for accessing your files.

In Username, put in the username that the previous server host has provided you.

In Password, put in the password of FTP / sFTP details your previous server host has provided!
We do not store passwords or any personal information while using the Server Importer!
Now, just click on the "Import" button, you will be greeted with a popup box. Make sure to click Continue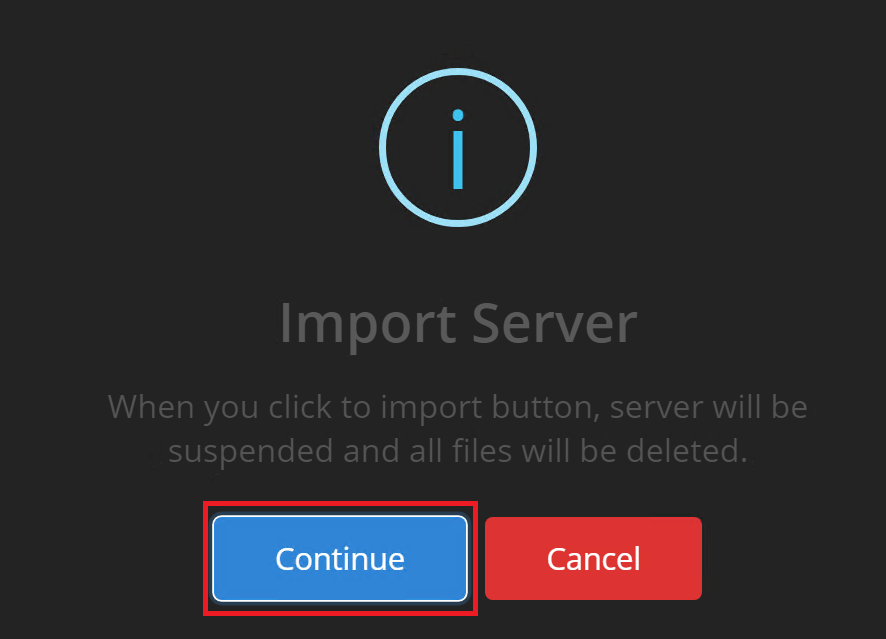 Once you click continue, you will be greeted with a dialog box saying it is successful, and your files will start importing! Please note that during this time, your server will be in a suspended state, and any previous files in the server will be deleted!